Voicebox digital marketing
The purpose of this project was to take action after having an honest look at how ineffective the marketing efforts had been for Voicebox, a local Portland karaoke favorite. How could the client's digital marketing strategy be improved using analytic data?
After reviewing the data, I assessed that their content strategy needed refinement. I also wanted to better segment their email list.
The process
The path to booking a karaoke room was not the clearest, and the call to action was making this worse. Prior to this project, the call to action was "book now" which was misleading, because the user can't actually book now - they're taken to a reservation request page that required them to wait for a call back. I pushed for an online reservation system but the client was not ready to move forward with that.
The shift came from deciding to use educational content to build a relationship with the user, and promotional content that helped segment groups in their email list. There was a 50% increase in goal completion in their analytics within 2 months.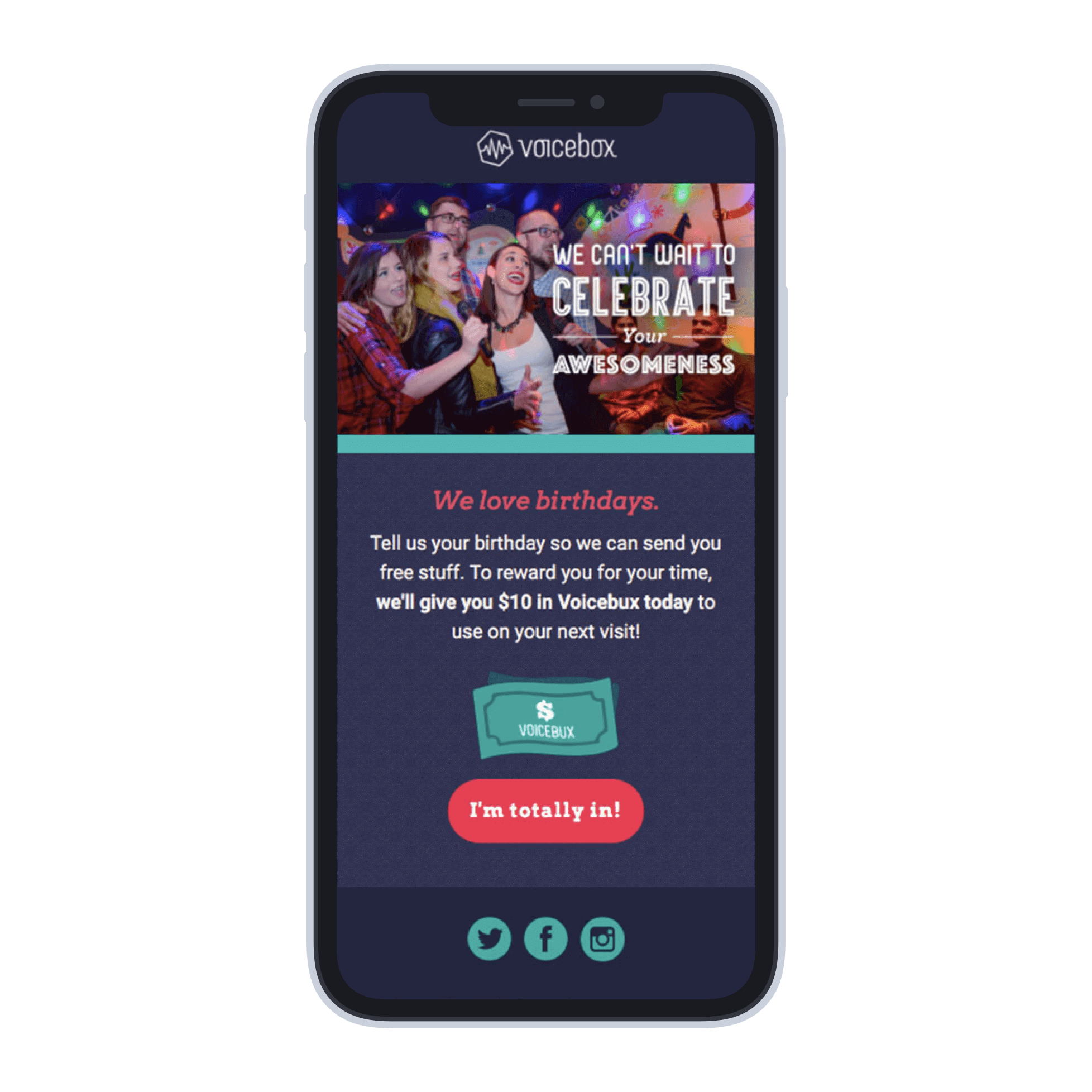 The rates (pricing) page was another area I felt should be improved. The analytics told me that users were dropping off. Below is the current rates area on the Voicebox website:

I proposed an A/B test and designed a different arrangement of rate categories and rewrote the explanations in attempt to make this information more clear and concise. The B test won. Users wanted more clarity around the choices, and reducing 6 choices down to 2 worked well.