Inn at Red Hills website and email
The purpose of this project was to redesign a website and brand, and align the client's digital marketing efforts.
I created a complementary website and email template for The Inn at Red Hills, a small hotel in Oregon's beautiful wine country. The intention was to create a mobile-first design, and based on user data, help users quickly check room availability and book.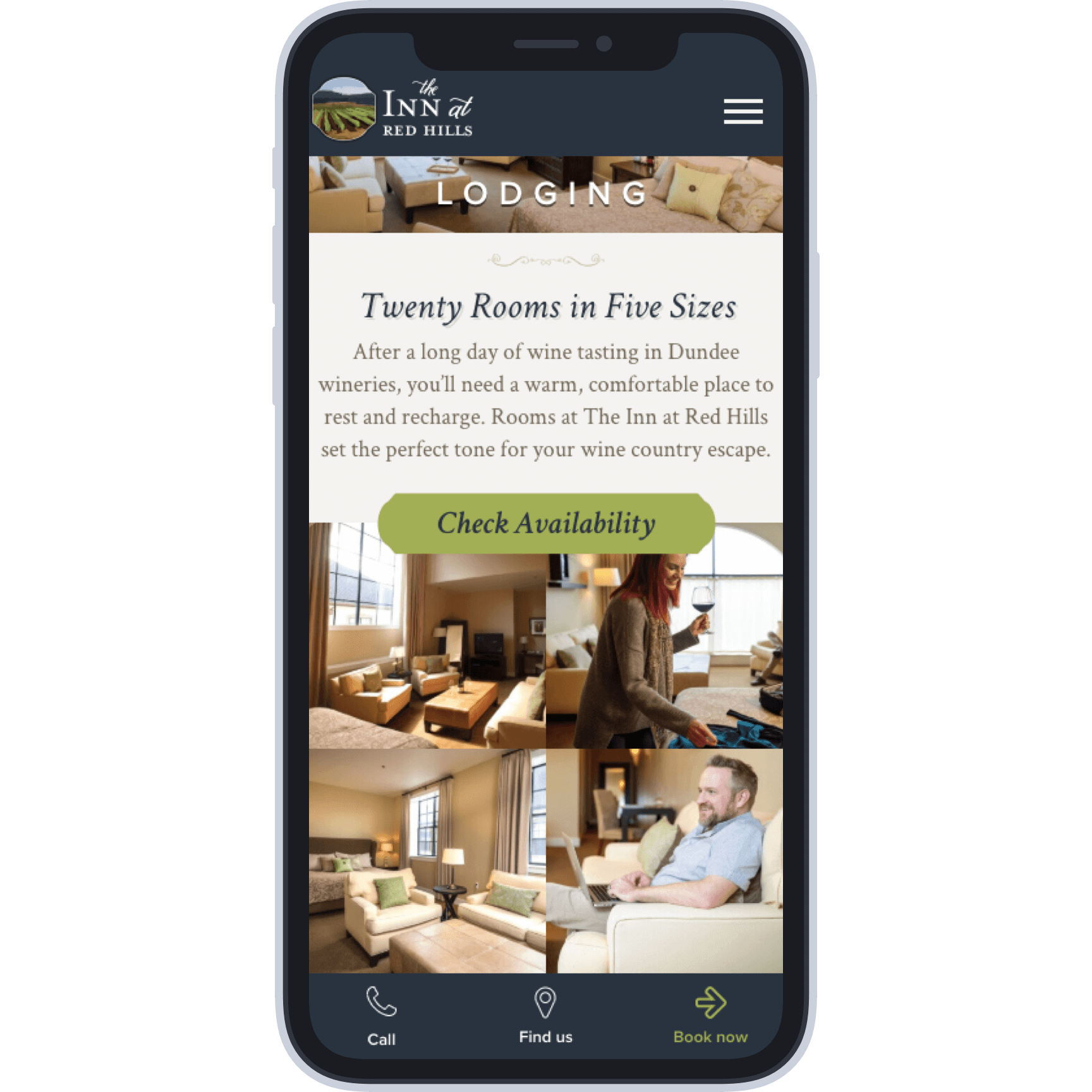 My process
I really loved some of the decorative shapes found around the property, so I mixed some of the motifs in as vectorized assets. I also took some of the analytic data that had been collected and created a navigation on mobile devices that provided the most popular actions to take.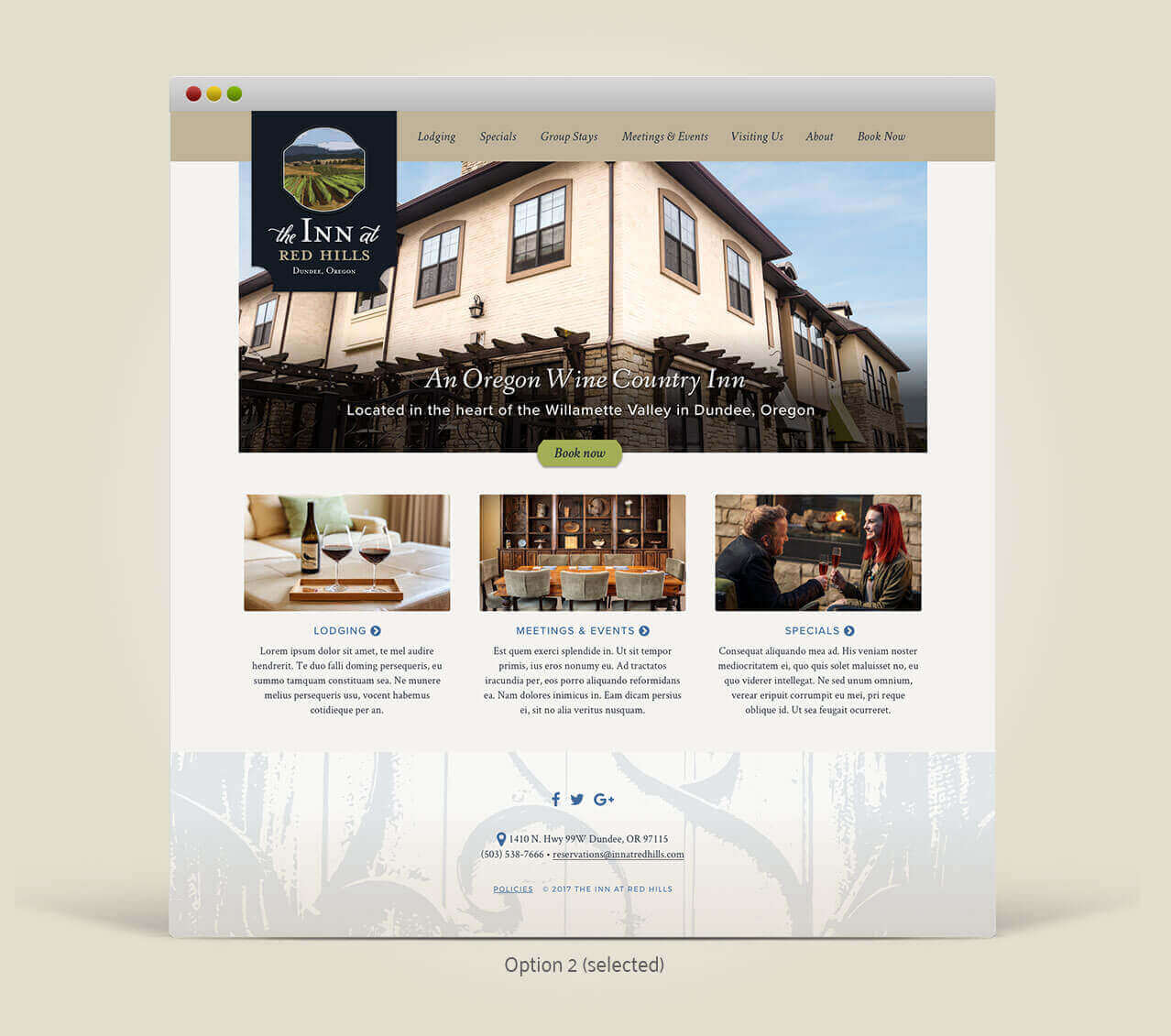 I built the email templates from the Foundation for Emails framework. This provided a completely reliable and consistent experience regardless of viewport size, device type, email client, and font availability.